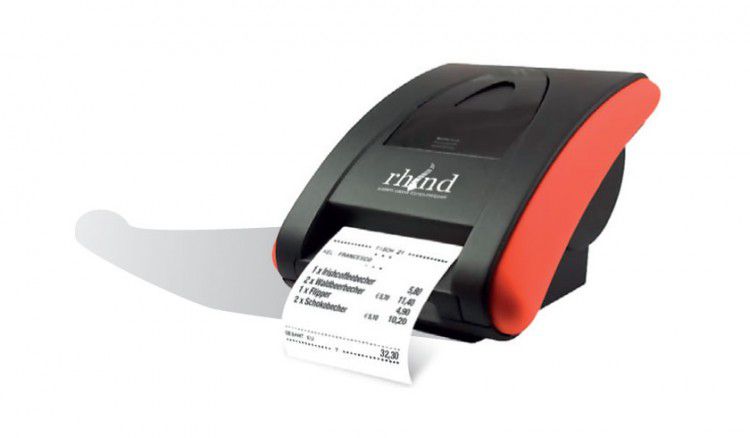 Tiket is the new thermal printer by Rhind.
A new reference standard.
Style and design convey in one high quality thermal printer with high performances.
The Tiket printer is compact and quiet with half the size of other printers.
It includes a special patented blade system that reduces the distance between the cut line of the paper and the ink nozzle.
The printer features a front-side paper loadout, easy paper roll replacement, ability to use the automatic single-load paper.
It can be installed on the wall.
It's resistant to water droplets and dust.
It uses a standard RS232 and USB 2.0 interface.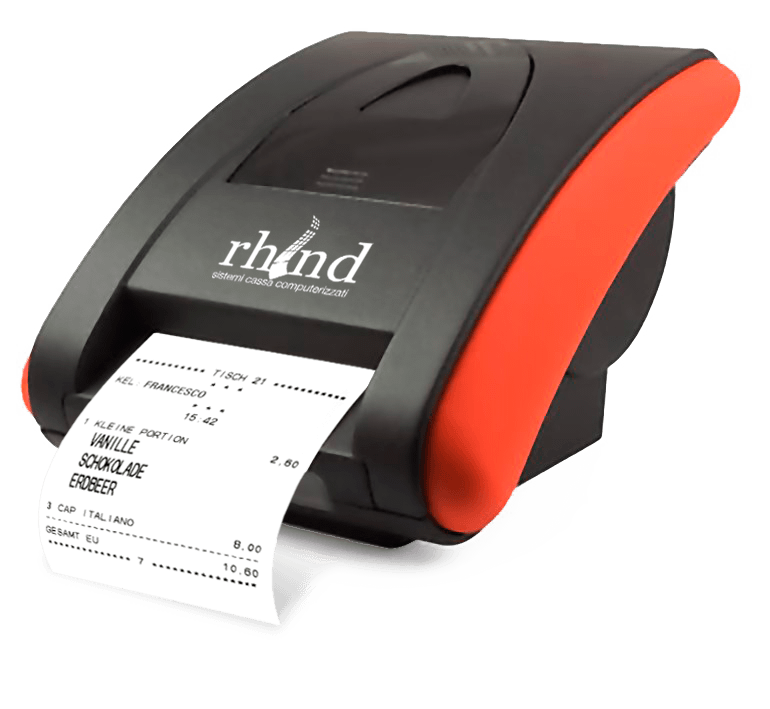 Tiket comes with high functionality and at the same time style, perfectly matching the Rhind touch screen terminals aesthetic.
Standard
Printing method; thermal
Print speed: up to 200 mm/sec
Resolution: 203 dpi (8dot/mm)
Paper length: 80 m
Paper roll diameter: up to 80 mm
Paper loading: assisted
Blade system: partial or full cut, 1 million cuts
Characters: up to 64 characters per line
Optional
Barcode: UPC-A/E,EAN,8/13,code 39/128,ITF, codabar
Interface: RS232, USB 2.0
Buffer memory: 15 kb reception, 4mb NV total
Sensors: end paper, optic marker (specific for receipts)
Power: 24V dc 60W
Size: 125x177x113.5 mm
Weight: 1 kg
Categories

Metodo di stampa:

Termica

Velocità di stampa:

fino a 200mm/sec

Risoluzione:

203 dpi (8 dot/mm)

Larghezza carta:

80mm

Diametro rotolo:

fino a 80mm

Caricamento carta:

Facilitato

Taglierina:

taglio parziale o completo, 1 milione tagli

Caratteri:

fino a 64 caratteri per linea